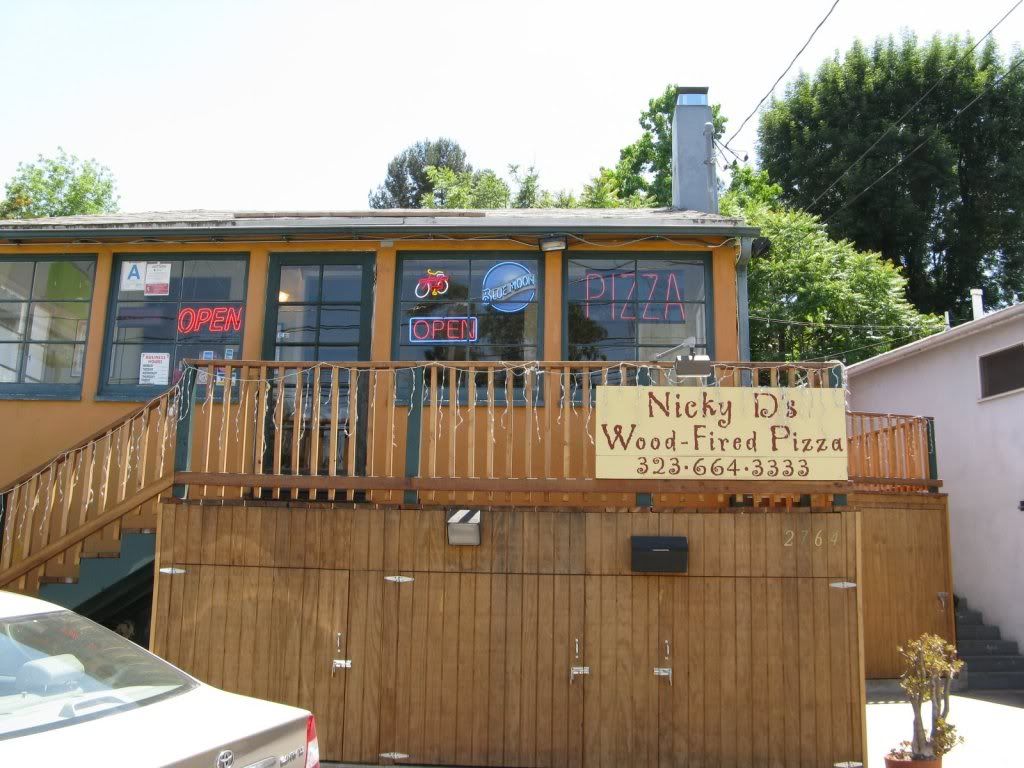 Been driving by this place almost every single day so I put it on the short list. It's gotten good reviews online and they claimed there was a hot dude who worked there so I thought, even if the pizza's no good at least I'll have that. I recruited Audrey and Alissa to go with me the other night and I was HUNGRY.

It's got this cute log-cabin feel, from the outside at least - it seemed like it could belong somewhere in Upstate NY and I'd go there if there were motorcycles parked out front. The inside...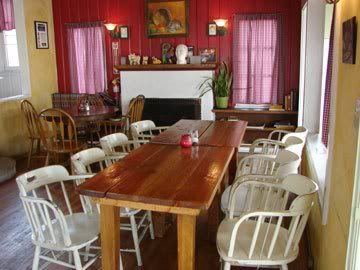 From their website

Was happy when we saw there was also an outdoor area, even though it was pretty chilly.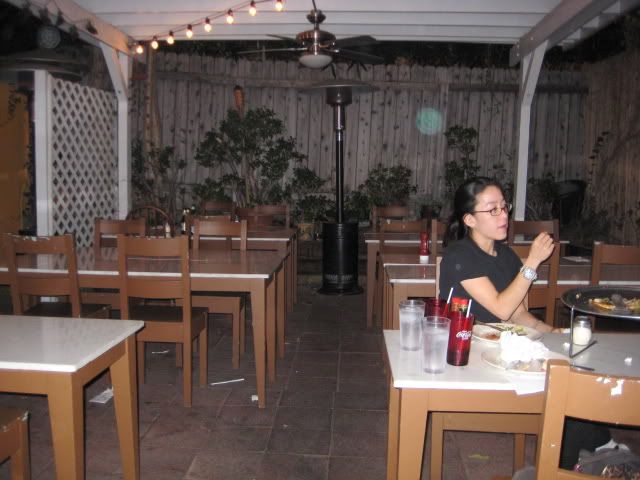 The only problem with the outdoor area besides the spiders were the people smoking next to us while we were eating. But whatever.

We ordered a large pie - half plain and half House Vegetarian (black olives, artichokes, green peppers, mushrooms). $18, I think. It came out looking like this but with two more slices.....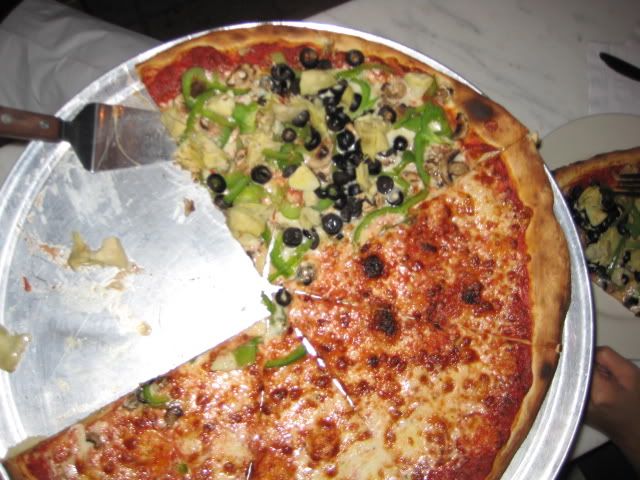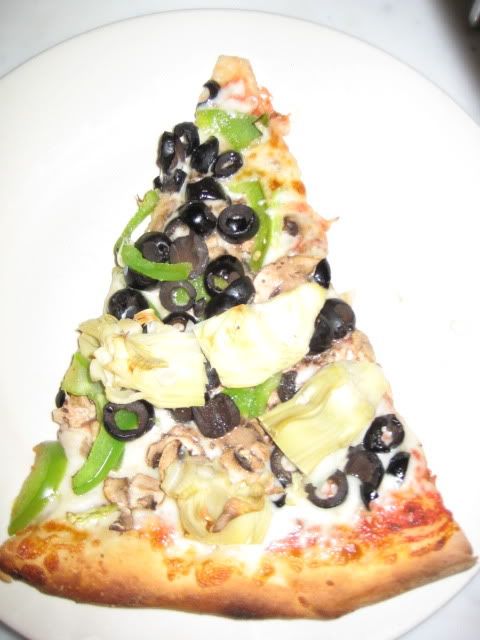 First up - a veggie slice. I'm into that combo of veggies, it looked good, it smelled good...but it was just okay. It reminded me of the Ben's pizza I had on my birthday in that the crust was just too thick and doughy, plus undercooked, and there was too much topping - I couldn't fold that shit. No fucking way. Knife and fork. Ugh. Overall it was nothing special, just pizza. The veggies weren't fresh and it made a huge difference.




The plain slice was slightly better. Same issue with the crust but I could fold it if I tried hard. It was pretty greasy, a pool formed in the middle of my slice immediately. I don't care, just saying. There was a heckofa lot of cheese and probably not a proportional amount of sauce. I definitely preferred this slice to the veggie slice, but this one wasn't that great either. I think when we left I said I really didn't like it. And no hot dude worked that from what I could tell. I wouldn't recommend this place.
Nicky D's Wood-Fired Pizza
2764 Rowena Ave (btwn Rokeby Ave and Glendale Blvd)
Los Angeles, CA 90039